Penkridge Parish Council is responsible for the management of the Pinfold Lane Burial Ground.  We aim to provide a quality, caring service and maintain an attractive Burial Ground for people of all different religions and cultural backgrounds.
The Parish Council is based at the Haling Dene Centre in Penkridge and we have professional staff sympathetic to the needs of the bereaved.  We are responsible for the day to day contact with Funeral Directors and members of the public.  In most cases, funerals are organised by Funeral Directors, however families may make arrangements themselves and deal directly with us.
Please note that we will charge premium fees to families of non-residents of Penkridge Parish who wish for their relatives to be interred at Pinfold Lane Burial Ground.  For the Council's Rules and Regulations and Table of Fees please see below or contact the Haling Dene Centre
Penkridge Parish Council is a corporate member of the Institute of Cemetery and Crematorium Management (ICCM).
The burial records and registers for the Burial Ground are held at the Parish Council offices.  If you wish to view these records then please contact us in advance in order to make an appointment.  The office is open to the public from 9:00am to 5:00pm Monday to Friday, but closed during weekends and public holidays.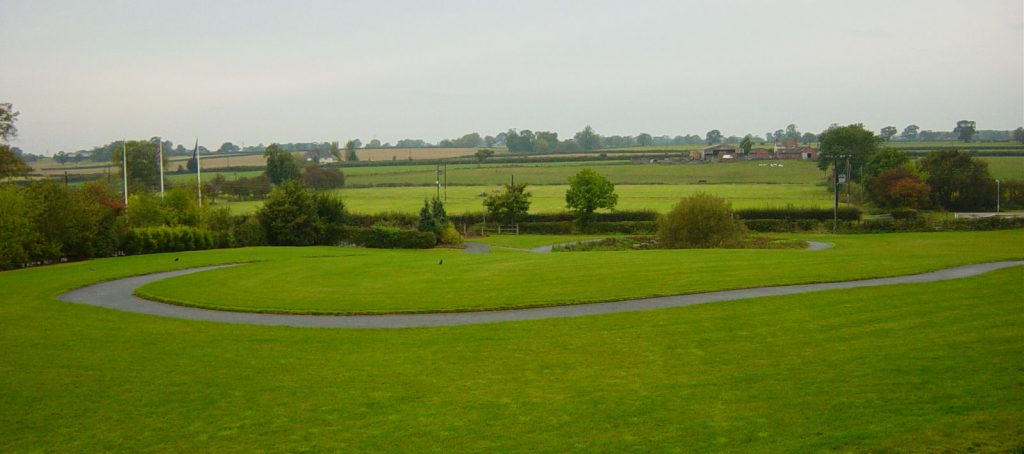 Penkridge Burial Ground, Pinfold Lane, Penkridge, Staffs, ST19 5QP
Link to Burial Ground Rules and Regulations
Table of Fees and Charges applicable from 1st April 2023
Exclusive Rights of Burial for a 50 year lease
[Adult or  Child]

Exclusive Rights of Burial 30 year extension  

Foetus Interment

FOC

Infants 0 – 1 year inclusive

FOC

Strewing of Cremated Remains

Exclusive Rights For the Interment of Ashes for a 50 year lease [Inc First Interment]   

Price – for Each Interment of Ashes

Exclusive Rights of Interment of Ashes for a 30 year extension

Price for Memorial Plaque,
First 10 Year Lease & First 4 Line Inscription

Additional lines inscribed on a Plaque [Upto a maximum of 8 lines] each line

Additional Inscription

Plaque Lease for Each Additional 10 Years

£140

Out of Hours Fee – Monday to Friday [Before 10.00 am & After 3.00 pm] 

Bank Holidays and Saturdays  

Permit Fee to carryout Renovation Work 

Permit Fee to carryout Additional Inscription

Interment of Oversize Coffin

£280

Replacement Copy Grave Deed

Search of Burial Register

Assignment of ERoB
Penkridge Parish Council, Haling Dene Centre, Cannock Road, Penkridge, Stafford, Staffordshire
Tel: 01785 714 157 Fax: 01785 714 744
Please note that VAT is to be added to items marked with *
All the above Fees/Charges apply to residents of Penkridge Parish.
Fees/Charges are tripled for anyone outside of the Parish
All Fees and Charges are subject to change at the discretion of Penkridge Parish Council