Welcome to the Penkridge Parish Council website
Penkridge is a lively village that boasts many amenities. It is well known for its twice weekly market and monthly fine food and craft market. The main village street – Market Street – has a number of small shops, some of which are housed in buildings dating back to the 15th and 16th century.
The community itself is vibrant with a large number of organisations and societies including: Bowls Club, Bridge Club, Craft Club, Flower Club and Running Club to name but a few.
Hire a room for any Occasion
We have a large function room with dance floor and stage, leading to a marquee,
which can take the atmosphere of your wedding/party out into our wonderful gardens.
Our fully equipped kitchen can be used by your chosen caterers to prepare your ideal buffet.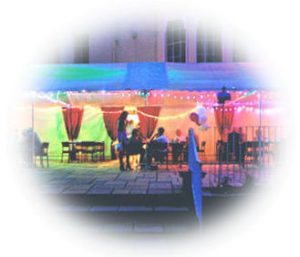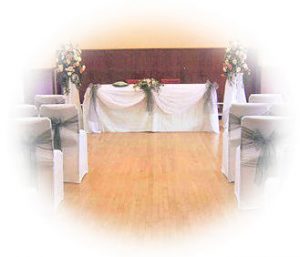 A fully licensed Bar is available if required.
Upcoming

Events
There are no upcoming events to display at this time.
Play Areas

The Parish Council currently has four Play Areas
Wolverhampton Road Play Area
This Play Area can be accessed from the small access path that runs between the houses and A449/Wolverhampton Road.
It has a Rocking Horse, Roundabout, Witches Hat, Junior and Cradle Swings and Football Pitch with Goal Posts.  The Play Area has a  boundary fence. The Play Area equipment is for ages 3 to 12.
Kempson Road
This Play Area can be accessed from either Kempson Road or a small alley way from Haling Road. There is a Multi Play, Goal Posts, Stainless Steel Wide Slide, Bobbin Swing and Cradle Seat.  There is also a large kick-about area at the rear of the Play Area. The Play Area borders the grounds of Marshbrook First School with the equipment designed for children between the ages of 3 to 12.
Horsefair
The Play Area was refurbished in Summer 2022 and has two access points one from Bellbrook and the other from Teddesley Road.  There is a wide range of equipment with various seating around the area.  The equipment consists of Junior and Cradle Swings, Pod Swing, Slide Tower and Multi Climber, Zip Wire, Space Net, Toadstools, Train & Carriages, Roundabout with Wheelchair Access, Three Way Seesaw, Goal Post and Open Space. There is a small car park adjacent to the Play Area for public parking.  The Play Area equipment is for ages 3 to 12.
Heron Drive
The Parish Council were awarded a Playbuilder Grant in 2011 to provide the Play Area off Heron Drive on the St Modwena Way estate. The Play Area is built with all natural materials to be in-keeping with the surrounding open space. There is a Climbing Tree, Slide, Stepping Stills and Nest Swing.  The age range is 8 to 13 years.